Our Menu
Here's what you can get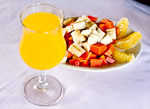 Breakfast
Gallo Pinto which consists of rice mixed with black beans, served with natilla (sour cream), eggs and fried plantain.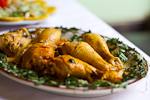 Lunch
You can get the typical Costa Rican "casado". White rise, plantains, black beans and a meat of your choice like chicken or trout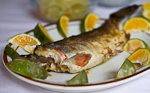 Dinner
We always have diferent dinner dishes but normally you can get pasta dishes or our excelent locally grown whole fried trout
Miriam's Traditional Cuisine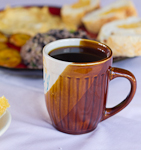 Miriam's Traditional Cuisine or "Comidas Típicas Miriam" known by the locals is one of the best spots on the San Gerardo de Dota area to enjoy traditional Costa Rican cuisine.
Situated on a hillside overlooking the San Gerardo de Dota Valley, Comidas Típicas Miriam represents a combination of traditional Costa Rican Cuisine with the best that nature has to offer.



We use 100% Costa Rican ingredients in our dishes ensuring to our customers that everything will be fresh and at great prices. If you are lucky you can even watch the Resplendent Quetzal in our aguacatillo tree while enyoing your breakfast or lunch