How it works!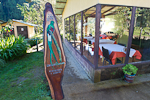 Check in at the restaurant
You can make all the arrangments at the restaurant. Just ask for our cabins and we will be happy to accommodate you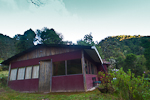 Take the tour
After you check in, we will give you a tour of our cabins for you to chose the one you like best.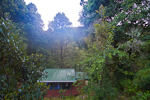 Stay & Enjoy
All the cabins have a spectacular view of the surounding mountains, privacy and are located so that our guests can enjoy the sounds of nature.
§
Cabins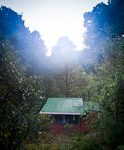 Surrounded by nature with the view of the San Gerardo de Dota Valley our cabins offer all the conveniences at great prices.
All of our cabins have a rustic charm that invites you to leave your stress behind and simplify your lifestyle without sacrificing modern day conveniences .



The sounds of the stream and the Costa Rican wildlife provide a natural soundtrack to accompany your stay With a dazzling garden, untouched stretches of greenery, beautiful treesbursting with flora and fauna, this is a nature lover´s dream.

All of our cabins are built with cipres and pine wood, cultivated and certified, in order to guard the environment. All of the cabins offer hot water, private baths, electricity and calefaction.